CozyBlanket is a model optimisation App for the iPad designed as an accessible and relaxing experience. CozyBlanket includes retopology, UV unwrapping and baking. You can prepare your models for animation, video games, real-time rendering and surfacing.
Downloads
You can get CozyBlanket for iPad on the App Store.
You can download the network scripts and utilities here
Features
Gesture based mesh editing, including creating/deleting polygons, edge loops, edge slides, merge/collapse and grid generation.
Full Retopoloty/UV/Baking workflow support with coherent UX and tooling between stages.
High performance CPU viewport for handling large data sets on mobile devices.
Python API and plugin integration with desktop software and pipelines using the local network for data streaming.
Screenshots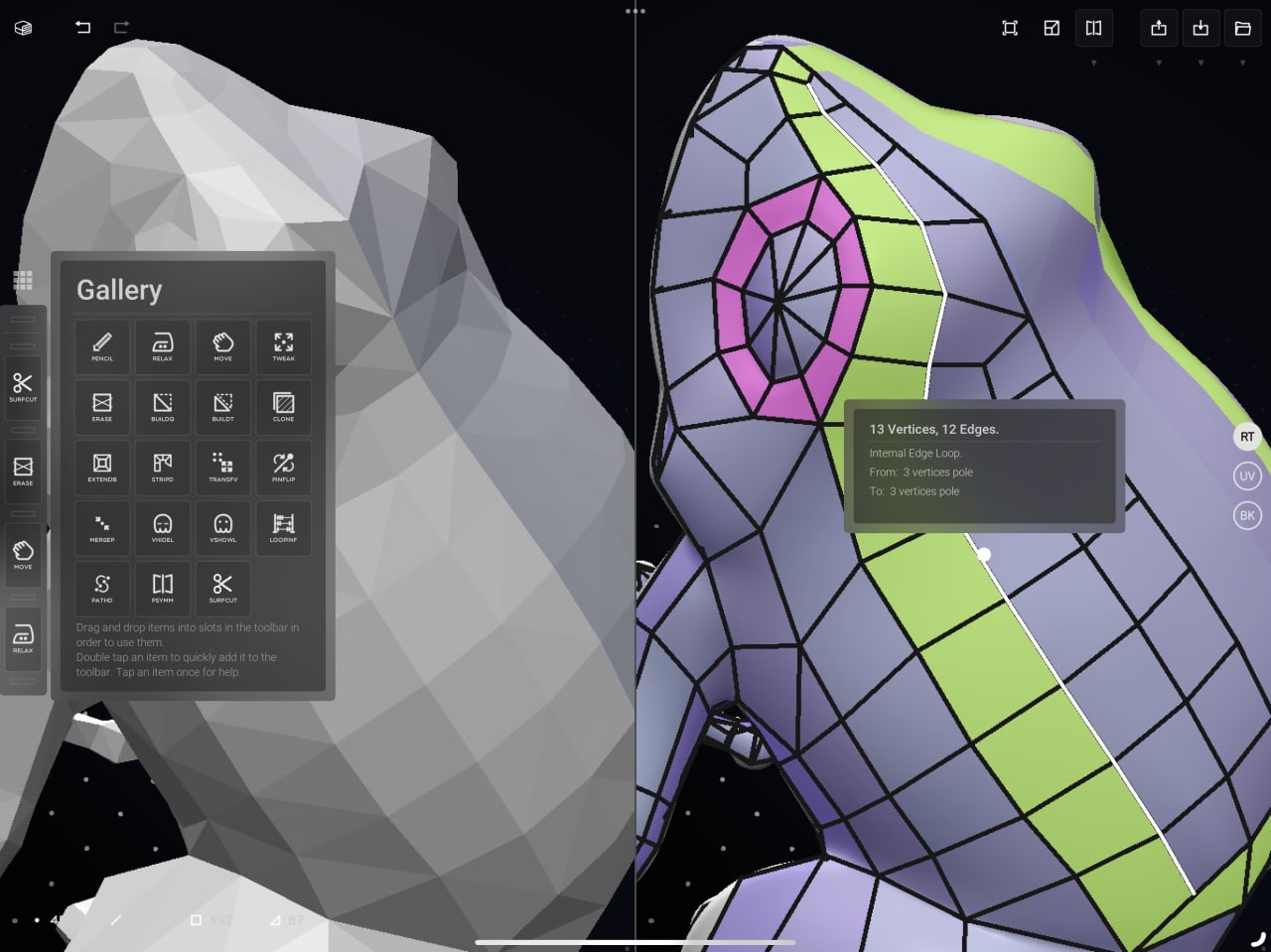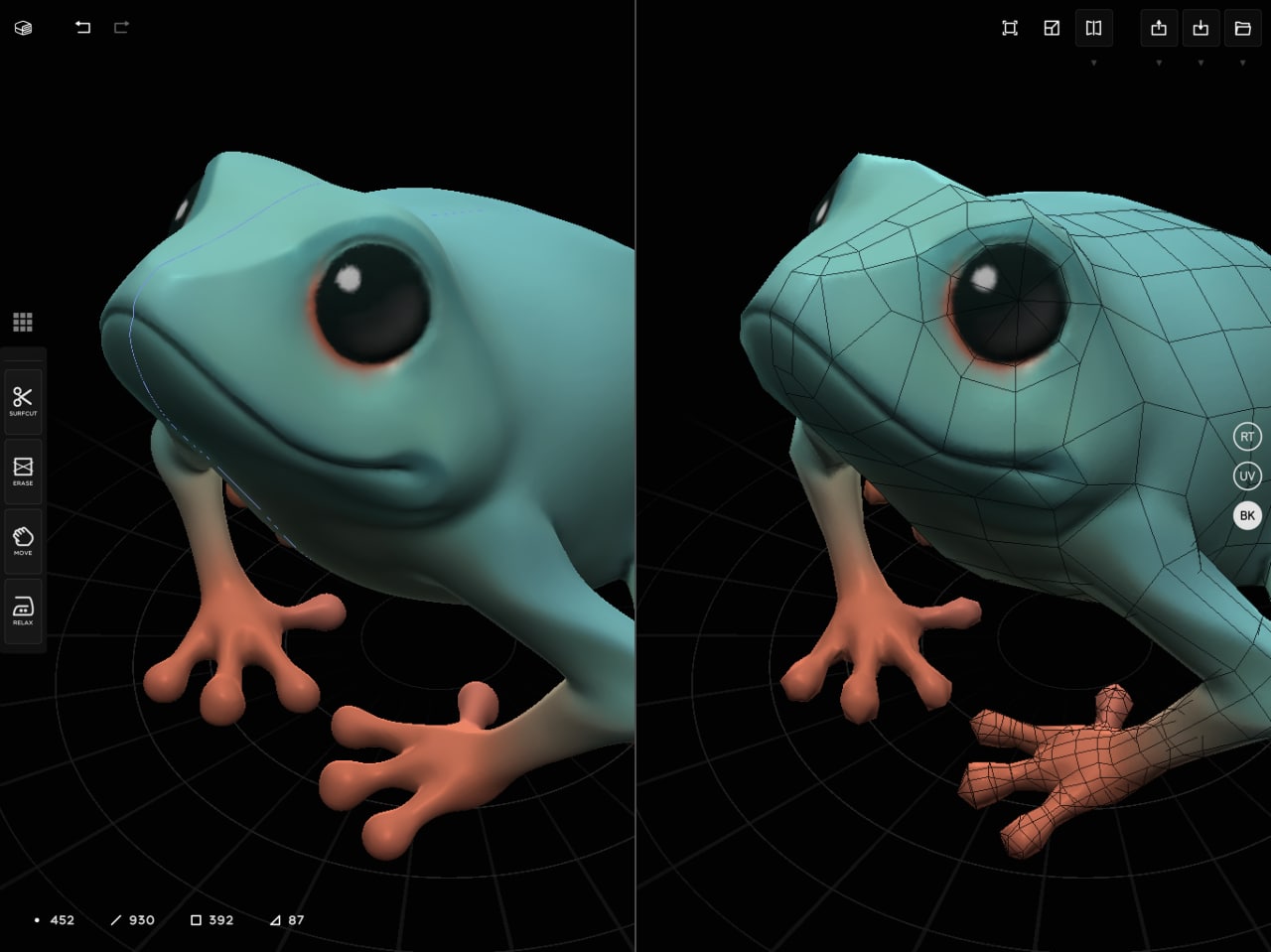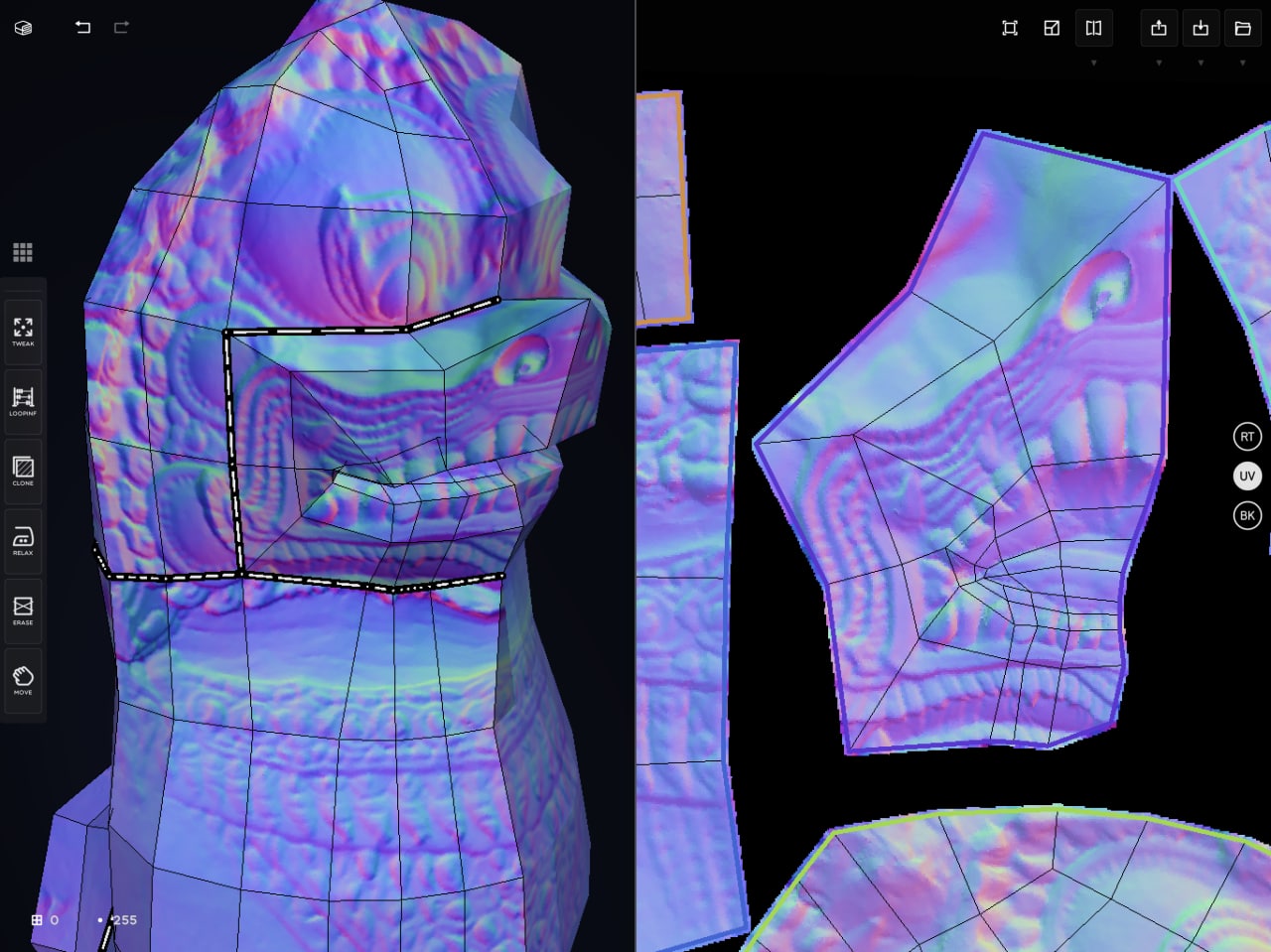 FAQ
CozyBlanket crashes when importing a file, what can I do?

If you are working with high poly meshes you can be exceeding the memory limit available in your device. You can try to decimate the model to reduce the vertex count with an external tool. If you are importing the file from a subdivision based sculpting software, try importing a lower resolution mesh or unsubdivide the model.

How can I improve the accuracy of the Apple Pencil gestures when editing the mesh?

Always try to draw the gestures using straight lines with and sharp corners.

Avoid drawing gestures too small or too big in relation to the size of the screen.

Try to work at the recommended zoom level. CozyBlanket displays a thick wireframe of the retopology mesh when you are viewing the model at a distance that allows gestures to be recognized properly.

Try avoiding heavily distorted topology. CozyBlanket recognized gestures better with evenly distributed and regular topology.

Try moving the camera a bit before repeting the gestures.

How can I change the default startup frog model?

After purchasing the Retopology Pack, you can create a Startup folder on your CozyBlanket folder. If you put CozyBlanket documents in the Startup folder, one of those documents will randomly load when opening the app, replacing the default frog. You can also disable startups files with by disabling "Load Startup File" in the app menu.

I have a new version of my high poly mesh. How can I change the high poly mesh of the CozyBlanket document without loosing the retopology progress?

If you hold down the import button a menu will appear. You can select the "Replace Current Model" option to import a different model on the current file.
Documentation
You can check the documentation for further details.
Support
For technical support with CozyBlanket, you can send us an email at support@sparseal.com
If you send us an email, your email will be stored in order to contact you back regarding your message. We will not use that email address for any other purpose.