CozyBlanket 1.2.0 Release
CozyBlanket 1.2 includes detail reprojection, gestures for creating cylindrical shapes, importing editable meshes, stl exporting, apply symmetry in retopology mesh and more.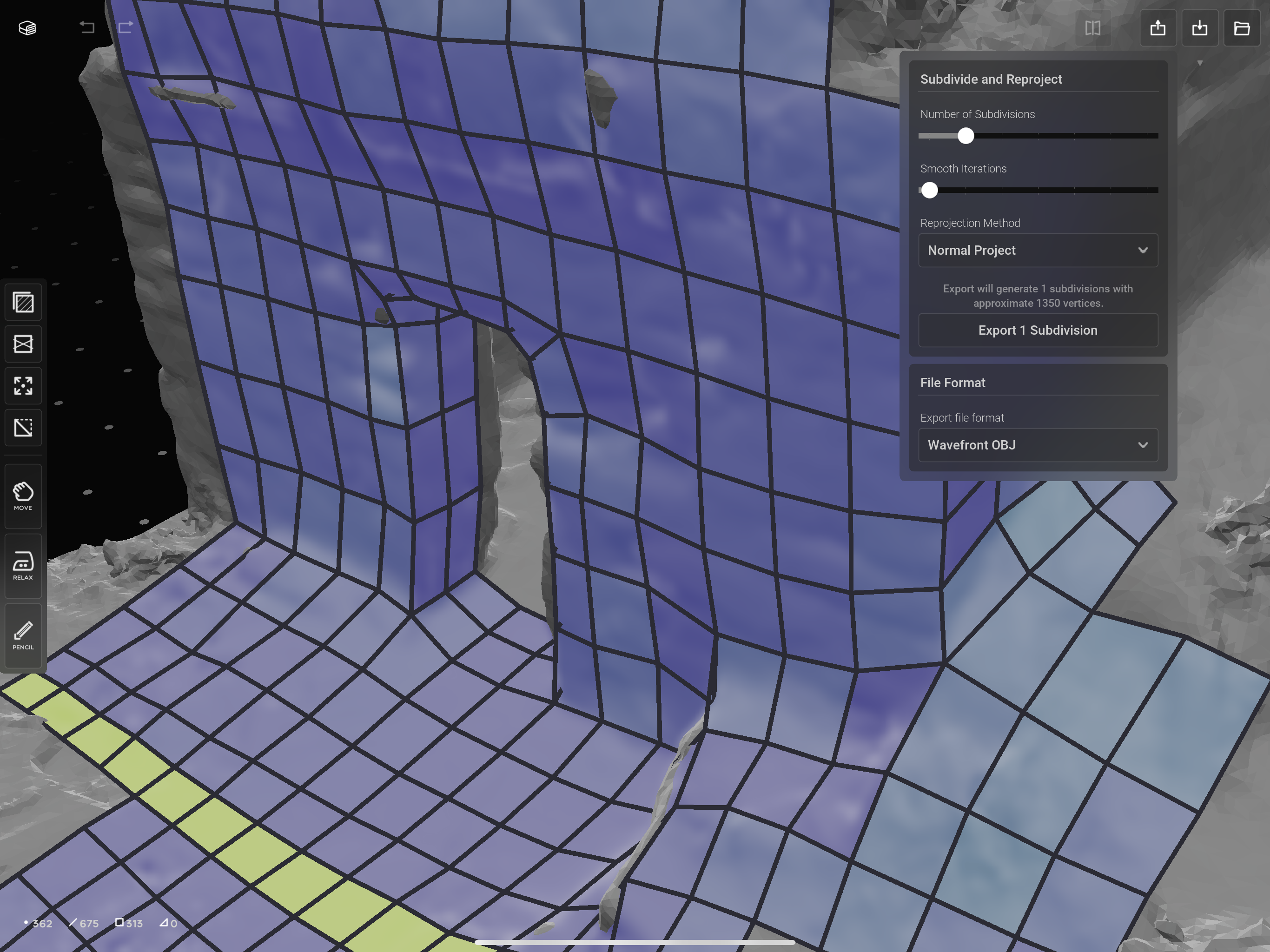 Included in Retopology Pack:
Subdivide and Reproject on export.
Export .stl files.
Other features:
New pencil gesture for creating cylindrical shapes.
Show touch positions option.
Import .obj to replace Edit Mesh.
Apply symmetry.
Redesigned top bar popover UI.
Increase spacing in UI widgets.
Smoother target mesh surface animation.
Add Twitter link
Fixes:
Undo/Redo buttons are disabled when no operation is available.
Fix crash on iPad Pro 1st gen.
Improve grid corner detection.
Improve precision of single poly gestures.
Fix crash when trying to export corrupted topology.